X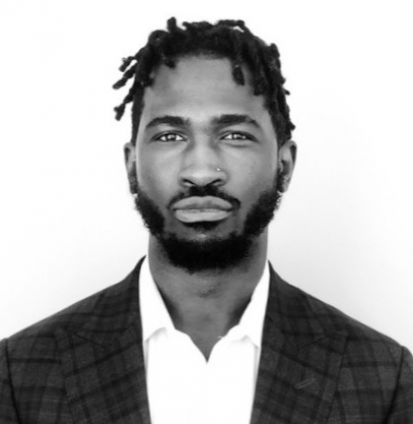 Joshua Caleb
Joshua was born and raised in New York and earned a Bachelor of Arts degree from Boston College in 2015, where he studied English, Economics and Fine Arts.

After graduation, Joshua went on to play 4 years in the National Football League, retiring in 2019 to pursue a career in the arts. Since leaving the NFL, Joshua has already collaborated with Lamborghini Automobile Company and COACH Tapestry on artistic projects, and his art has been featured in an exhibition at Art Basel in Miami, FL.

In 2015, Joshua also the founded "The Keyes Community Project" which has provided close to $100,000 in aid to youth in need in New York and the Houston area where Joshua currently resides.

Most recently, Joshua has written articles for Yahoo News, AOL and The Huffington Post regarding racial inequality and systemic racism in America.