X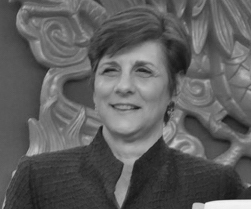 Ilene Margolin
Ilene Margolin has over four decades working in the public, private and not-for-profit sectors of the health care and human services fields. Recently she served as Senior Vice President, Public Affairs and Communications, at EmblemHealth. Currently she consults with behavioral health providers as well as EmblemHealth.

Ilene served as Senior Vice President, Marketing and Strategic Development, for a national managed behavioral healthcare company and Chief Operating Officer for a not-for-profit human services corporation which provided a full range of mental health, developmental disabilities, educational, welfare-to-work and skills training services.

Ilene served in the administrations of Governor Carey and Governor Cuomo. In the Cuomo Administration she was Deputy Secretary to the Governor for Human Services, responsible for overseeing the development and implementation of the Governor's human service agenda.

Ilene began her career as a psychiatric social worker and held a variety of clinical, management and program development positions in the New York State mental health system with special emphasis on the development of new programs for children.

Ilene is a member of the Board of Directors of the United Neighborhood Houses, United Cerebral Palsy of New York, and NAMI. Previously, she served as the Chair of the Board of New York State Health Plan Association, and was a board member of the New York Business Group on Health, where she chaired the Mental Health committee.