X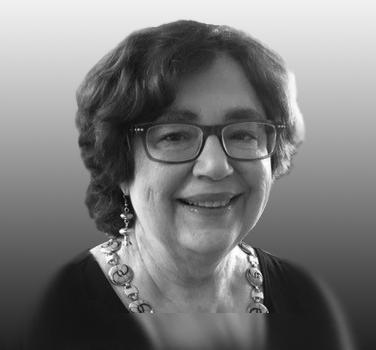 Elizabeth Tobias
Elizabeth Tobias, a musician and teacher, grew up in Boulder, Colorado and came to New York when she won a scholarship from the National Endowment for the Arts to study piano performance at the Juilliard School of Music. After Juilliard, she pursued a career as a performer and played concerts both as a soloist and chamber musician. She was married for many years to renowned cellist, Paul Tobias, with whom she often played sonata recitals. Their appearances included concerts at the Metropolitan Museum of Art, the Phillips Collection in Washington, John Hopkins University, Amherst College, the University of Chicago, Princeton University, the Philadelphia Academy of Music, the Eastman School of Music, New England Conservatory of Music, as well as many other festivals, colleges, and university concert series.

After being sidelined with an injury to her right hand, Ms. Tobias sought out teachers and techniques to help her heal and avoid similar injuries in the future. Once recovered, she began teaching other musicians how to prevent and overcome injuries and how to develop resilience in the face of their many career challenges. She has taught privately and at universities and been on the faculties of the Manhattan School of Music and the Mannes School of Music at the New School.

Ms. Tobias' deep interest in mental health and in supporting all those who care for people with serious mental illness is very personal. After her husband was diagnosed with bipolar illness, her oldest son's behavior began to deteriorate, and he was ultimately diagnosed as schizophrenic. Soon after, her younger son began struggling with an addiction, a disease he has since learned to successfully manage.

Her experience as a care giver to her seriously ill family members and her ability to successfully navigate the many demands this entailed, eventually lead Liz to become an advocate for those caring for or affected by a loved one living with serious mental illness. Today, Liz offers support and coaching to other individuals also living with a loved one who has serious mental illness.