The weight we carry: A black woman's lament on the state of the nation
Natalie Diaz
/
Jun 5th, 2021
Share this: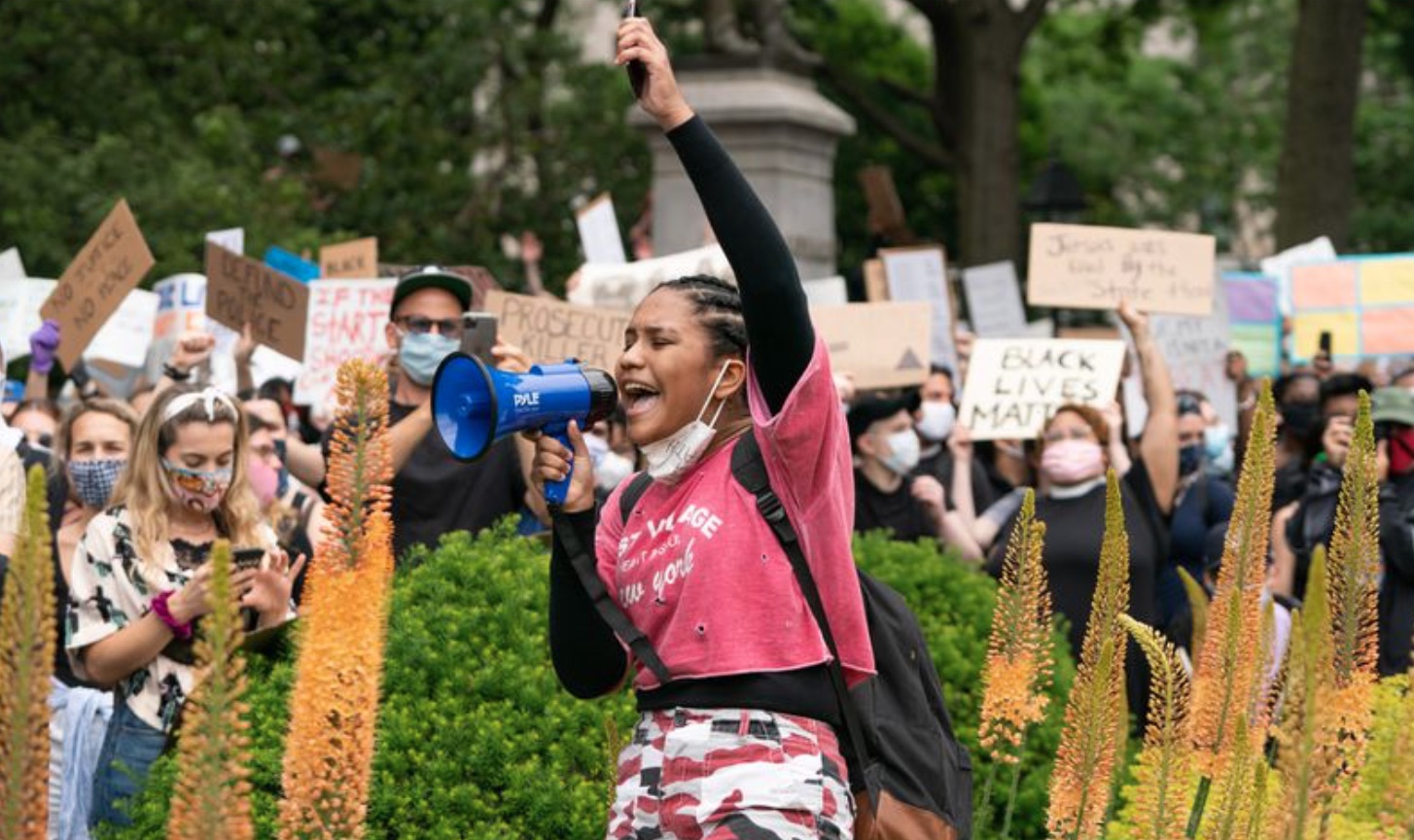 Greenburger Center Board of Advisor Natalie Diaz wrote an Op Ed for the New York Daily News on her experience living as a black women in the United States.  In her deeply personal peice, Diaz said: 
"As a black woman, these experiences are deeply traumatic. I cannot expect anyone who is not black to understand what it feels like, but I will try to give you a window into some of my feelings in the hopes that that window will allow you to understand my humanity and my experience in a collective effort to reject racism.


Every time an innocent black person is killed by the state, it hurts in the deepest parts of my heart. It is because I am what they are. I am them. Who I am biologically, genetically, culturally is constantly being murdered, in plain sight, by my own country. By the forces that are meant to protect me, and Ahmaud, and George."
We hope you will read Natalie's full Op Ed by clicking here. 
About the Author
Natalie Diaz
Natalie Diaz joined Time Equities in 2011 as the Executive Assistant to the CEO and Director of Public Relations, and is now Chief of Staff. Her responsibilities include assisting Francis Greenburger in his work with Time Equities, Inc., Sanford J. Greenburger & Associates, Omi International Arts Center, and the Greenburger Center for Social & Criminal Justice. Diaz oversees HR strategy, including policy around hiring, diversity, and inclusion, marketing, internal and external communications, and public relations for Time Equities. She also founded the firm's Change Committee, Women's Equity Committee, and an internal mentorship program.

Diaz has a deep commitment to social justice, and is passionate about the principles and practices of racial and economic equity. She has pursued this passion through her work in setting policy around diversity and inclusion at Time Equities and her leadership of Francis Greenburger's personal political giving strategy, advocacy, and policy proposals. She has written on the topic of diversity in the real estate industry for Forbes, and recently wrote a widely published op-ed in the wake of George Floyd's murder, which appeared in the New York Daily News and the USA Today network, among others.

She received her undergraduate degree from Williams College, during which time she studied at College Year in Athens in Athens, Greece. She lives in Manhattan with her dog, Franklin.

Top Stories
Get the Latest
Events