We're Teaming Up for Sane Change with NY Giants Isaac Yiadom
Cheryl Roberts
/
Dec 12th, 2020
Share this: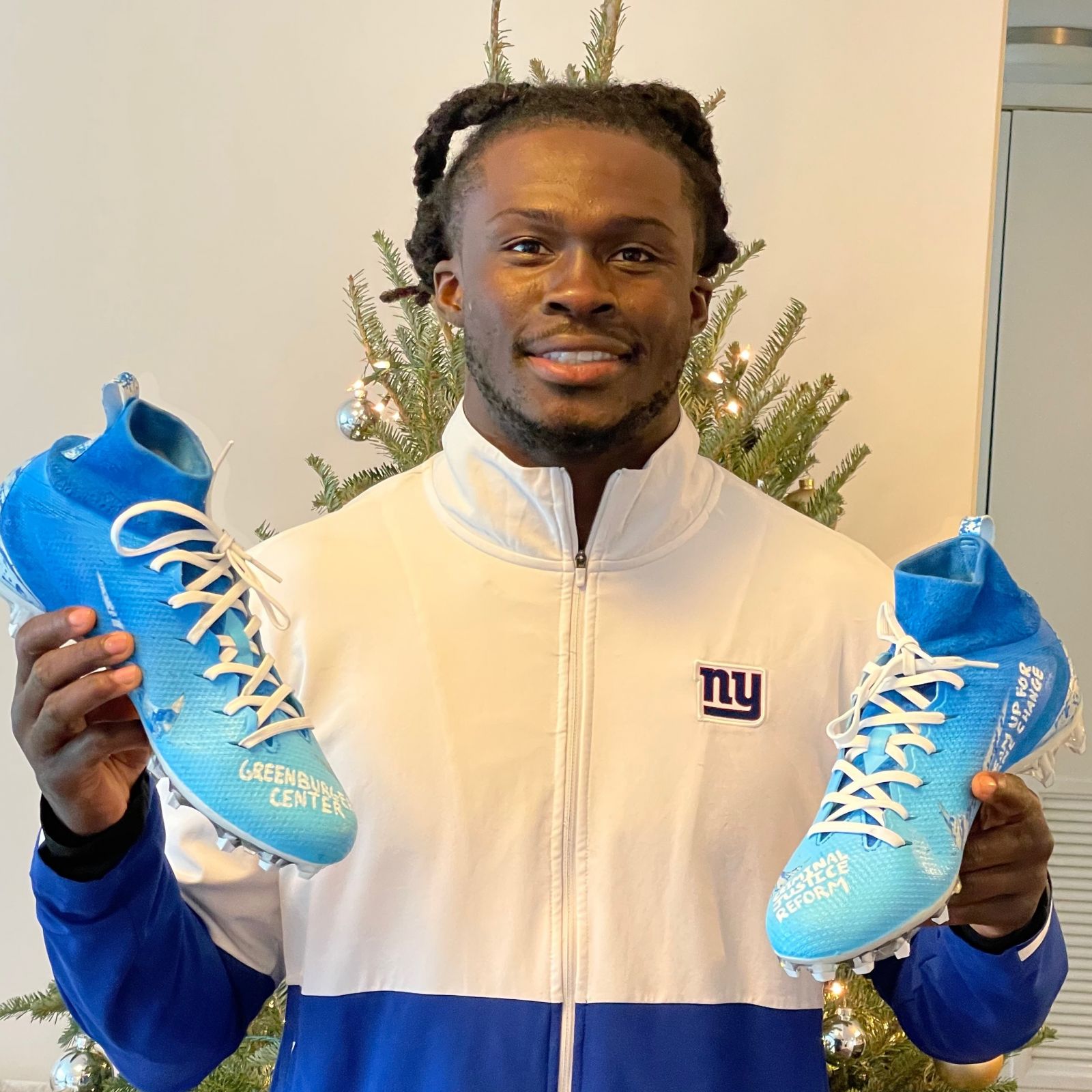 On Sunday, December 13th, NY Giants cornerback Isaac Yiadom will bring attention to criminal justice and mental health reform during this year's My Cause, My Cleats Game by highlighting the Greenburger Center's work. We are honored that he has made the Greenburger Center his cause for 2020.
We are also honored that Isaac's cleats were designed by Greenburger Center Board of Advisor, artist and former NFL player Joshua Caleb (Keyes).
The Greenburger Center extends its gratitude to the NFL and the NY Giants for sponsoring the My Cause, My Cleats Game and cannot thank Isaac and Joshua enough for helping bring attention not only to people criminalized by poorly or untreated symptoms of mental illness and addiction, but also to our broken criminal justice system which can only be fixed if we all demand and work for change.
To hear more about why Isaac is supporting the Greenburger Center, click on the video below. 
About the Author
Cheryl Roberts
croberts@greenburgercenter.org
In addition to serving as Executive Director of the Greenburger Center, Ms. Roberts is a City Court Judge in Hudson, NY where she presides over a Behavioral Health Alternative Treatment Court. Prior to serving as a Judge, Ms. Roberts was Corporation Counsel for the City of Hudson, New York and a licensed bond agent in New York State. Previously in her career, Roberts was a town judge from Columbia County, New York and served as a counsel to committees in both the US House of Representatives and the US Senate.
Top Stories
Get the Latest
Events