Full Program: After Rikers Panel Discussion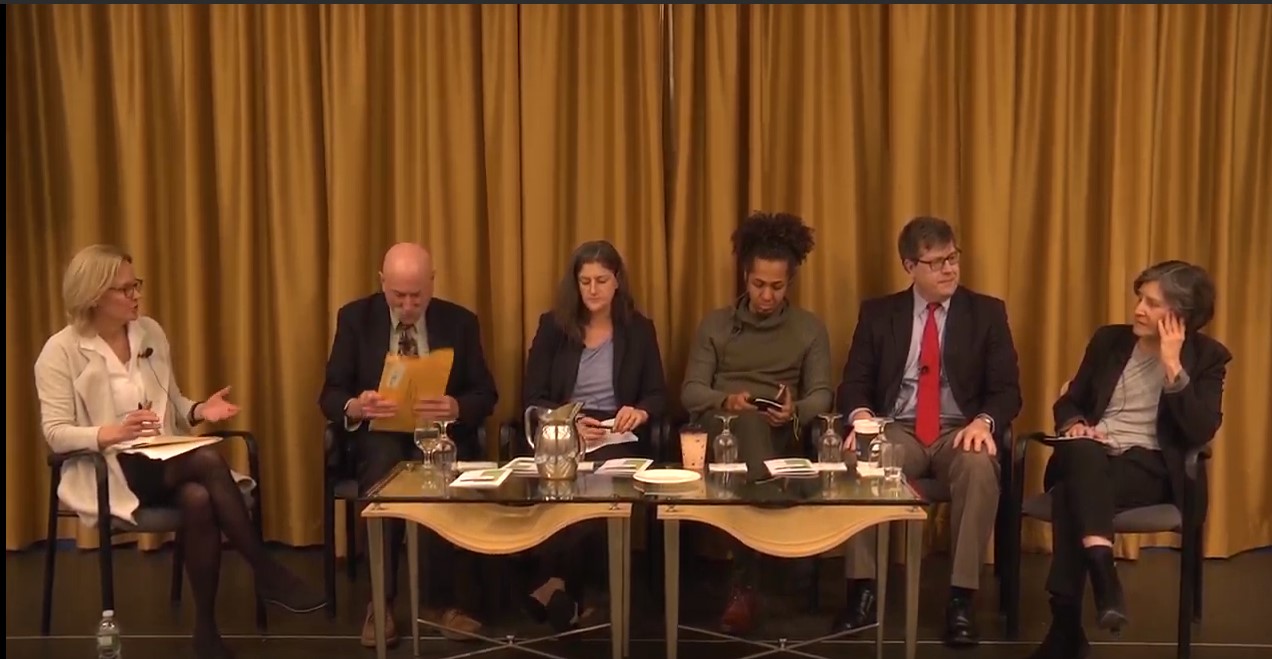 On March 25, The Greenburger Center for Social and Criminal Justice held a forum at Baruch College in which panelists discussed changes necessary to redesign delivery of Rikers' mental health services in order to treat and stabilize people within a public health, rather than a criminal justice framework.
The forum opened with a new, 15-minute documentary produced by Public Square Media called After Rikers: Justice by Design that explores the vision for New York's planned community-based jails. The panel featured Mark-Anthony Johnson, Elizabeth Glazer, Homer Venters, MD and Jeffrey Geller, MD.
Some of the topics discussed included: should the new borough based jails be designed with specialized mental health units for people with mental illnesses; can or should LA's decision to create a mental health center in place of a new jail be replicated in NYC; what are the most prevalent mental health and character disorders among people incarcerated at Rikers Island; can people living with serious mental illness and character disorders be treated effectively in Rikers or within the criminal justice system generally; and how will a redesigned mental health delivery system for justice involved people reduce the potential for harm to victims, communities and those accused of crimes.