Zuckerpunched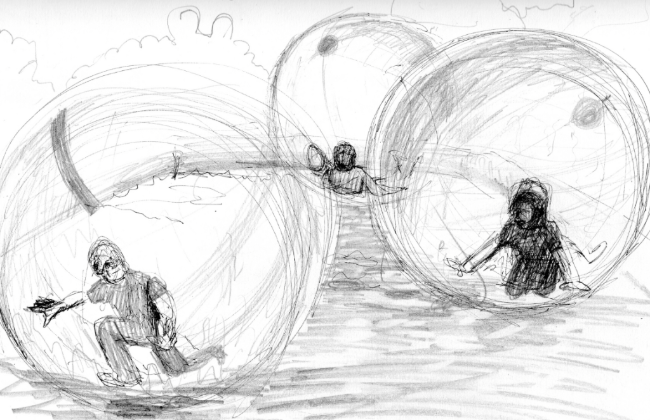 Dear Members and Friends,
Two guys walk into a bar with their laptops, one guy googles "fascist" then the other guy googles "fascist" and that's where the joke ends, because it turns out their searches will likely turn up different results based on what each guy wears, eats, who his friends are, and about 50 other bits of information. All of this information gets dumped into algorithms used by Google, Facebook and other platforms to spit back what each of us wants to hear, or read, or buy, but not necessarily what we need to know, which is a problem if we want to be truly informed and care about our democracy.
If you were one of the millions of people who got their news from Facebook during the election, you may feel like you got Zuckerpunched since quite literally, you never saw it coming. Neither, it turns out, did you see it coming if you googled incessantly for up to the minute campaign news. Instead, you got what you gave; what you wanted.
According to Move-On's Eli Pariser in his Ted talk, this echo chamber hell is caused by living in an Internet "filter bubble" which is even more insidious than "fake news," because we're creating and strengthening our own unique filter bubble every day; becoming more narrow-minded by the minute. It's like being stuck in some weird version of the Truman Show, only this is real and it's no joke.
Without a way for both sides to hear both sides, there seems little chance for progress, equality, and ultimately, social, economic, criminal and environmental justice.
Be well (but not fooled by your own bubble),