Shattered Families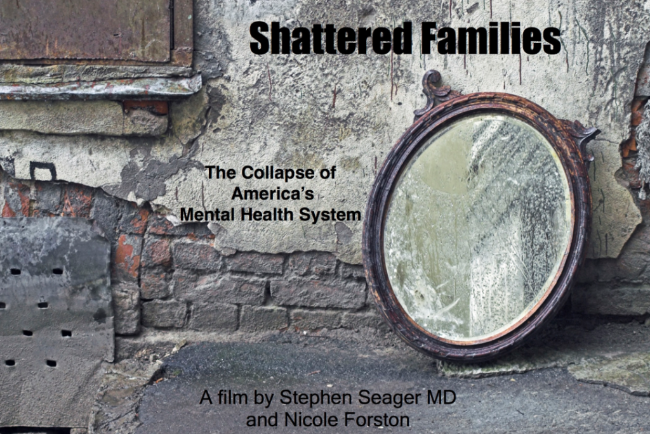 Dear Members and Friends,
Greenburger Center Board of Advisor and author Stephen Seager, MD has just released a documentary on America's failed mental health system. The film, Shattered Families, features family members including Greenburger Center Founder Francis Greenburger, and tells the story of how de-institutionalization and related polices often leave families with no good alternatives for the care or treatment of loved ones suffering with serious mental illness.
Seager knows first hand what can happen to people with serious mental illness who don't receive treatment. His experience working in Gorman, California's largest state run forensic psychiatric hospital, is detailed in his book, Behind the Gates of Gomorrah: A Year with the Criminally Insane, which paints a vivid picture of the violent and dangerous world inside Gorman, known locally as "Gomorrah."
Seager's film has been selected for inclusion in several film festivals including the San Pedro/LA Film Festival where it will preview this weekend on October 8th. Dr. Seager has asked us to help spread the word about the film and has offered a limited number of tickets to students and those who could not otherwise afford to see this film on October 8th. If you would like to join Dr. Seager in providing someone with a chance to see Shattered Families this weekend, you can purchase tickets for donation here:
Be well,