New Flash: Greenburger Center joins Fortune and OOC to GOTV in Ohio!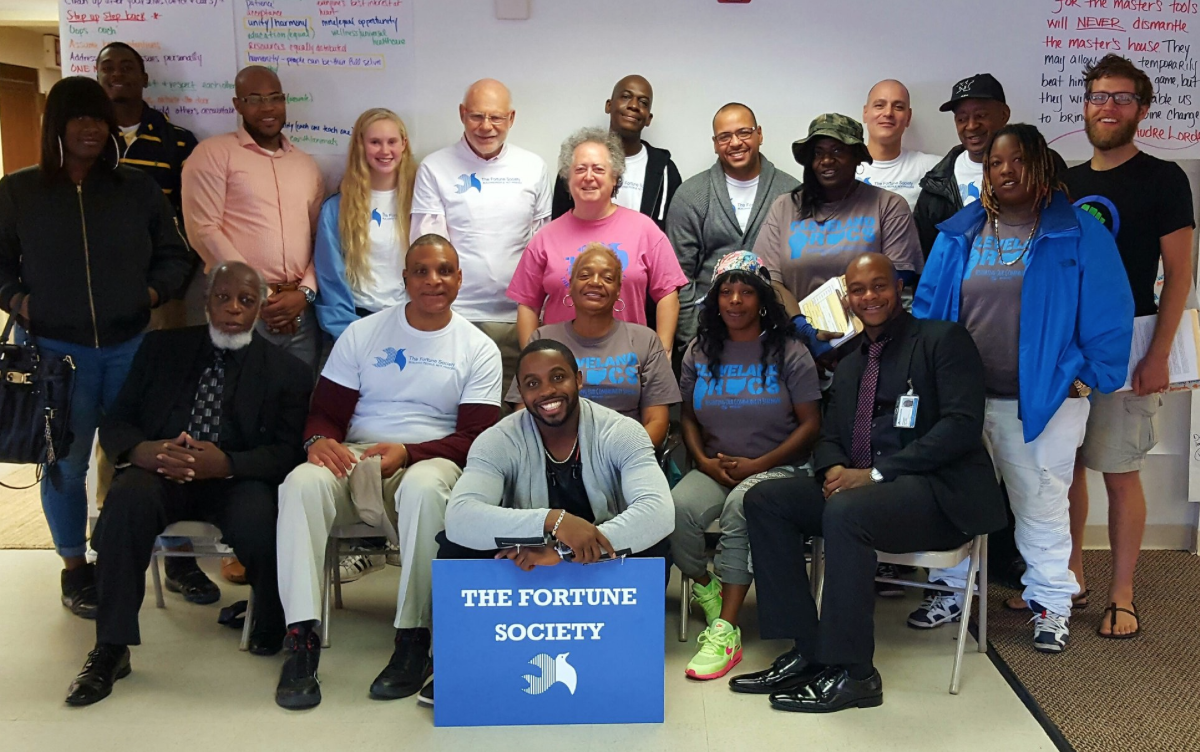 Dear Members and Friends,
Today the The Fortune Society in partnership with the Ohio Organizing Collaborative (OOC) and Greenburger Center Founder and President Francis Greenburger, held a press conference in Ohio on their two day effort to register people on parole to vote.
Ohio permits people on parole to vote, while New York does not. Fortune clients who are on parole and staff worked in teams with OOC canvassers stationed at various locations throughout Cleveland, encouraging formerly incarcerated citizens to register to vote.
Francis Greenburger, pictured above (back row center next to his daughter Claire Greenburger), had this to say at the press conference:
"Now more than ever, all citizens should be allowed to make their voices heard through the democratic process. Working in partnership with Fortune Society and local community leaders, The Greenburger Center is proud to help returning citizens participate in the election of our country's next president and to ensure that all eligible Ohio residents are afforded the right to vote. Every ballot counts, and these men and women are fulfilling their obligation as U.S. citizens to vote, taking on an active role in shaping the outcome of this
November's decision."
Every vote matters in every state. Congratulations to all those getting out the vote for this important election on November 8th.
Be well,