Voting and Recidivism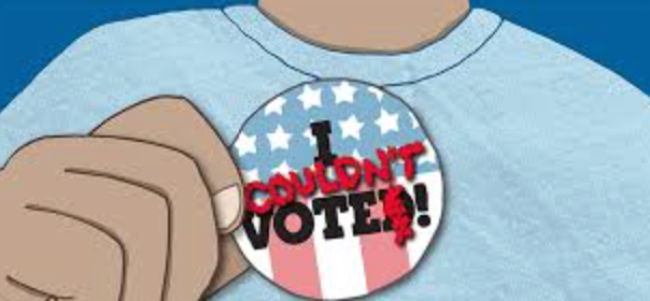 Dear Members and Friends,
When people released from prison register to vote, they are less likely to return to prison. A 2011 statistical report by the Florida Parole Commission documented that ex-felons whose voting rights were restored were only 11.1% likely to recidivate, as compared to 33.1% of all state prisoners released from 2001 to 2008.
Reducing recidivism is good for public safety, communities, families, and taxpayers. So why do states like Florida continue to restrict voting rights to formerly incarcerated people? According to the Editorial Board of the Florida Sun Sentinel,
"Florida's hard line toward former felons voting isn't just anti-democratic. It disproportionately punishes black residents by disqualifying nearly one in four of them from casting ballots — prolonging a shameful legacy of policies concocted to disenfranchise African-Americans that began after the Civil War."
This year, 1.6 million Floridians will be banned from voting. According to the Brennan Center, "nationwide, nearly 6 million American citizens are unable to vote because of a past criminal conviction." Yet, about 4.4 million of these citizens "live, work, and raise families in our communities" including many of the 13 percent of African-American men who have "lost their right to vote, which is seven times the national average."
State policies on voter disenfranchisement vary. Three states, Florida, Kentucky and Iowa impose lifetime disenfranchisement for all people with felony convictions, unless the government grants an individual pardon. Only two states,Vermont and Maine, do not disenfranchise people convicted of crimes. Other states have erected various roadblocks to voting, of which none can be justified, if policy makers actually care about safer communities and saving taxpayer dollars.
The Greenburger Center is committed to getting out all the vote this year and will be working with our partners in justice to do just that. Contact us to find out how you can help.
Be well,