Greece, NY Police Chief has had Enough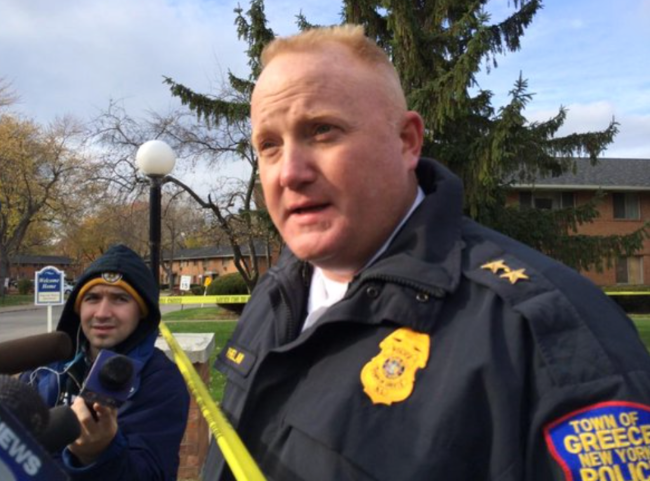 Dear Members and Friends,
Chief Patrick Phelan has had enough. Every day his officers respond to an average of three "Emotionally Disturbed Person" calls. These calls involve police enforcing provisions of the Mental Hygiene Law - not the Penal Law; calls where police face a person in a mental health crisis with often only seconds or minutes to deterimine whether the person is a threat to themselves or others.
Only 6 of his 100 officers have Crisis Intervention Training (CIT) and once they take a person into custody, the officers are also left with no good options. "We take people to local ERs where they are often released within hours. There are no alternatives. We need mental health services to prevent a crisis, money for CIT training, and places to take sick individuals in the throes of a mental health crisis." the Chief said. "Instead, my officers are routinely asked to act as mental health crisis specialist because no one else is taking responsibility. That's just not right and needs to change."
Phelan is determined to force change through awareness. For the last two years he has worked with the Roberts Wesleyan College Justice and Security Institute to document the number of times his officers are asked to essentially stand-in for mental health professionals and enforce provisions of the Mental Hygiene Law. "People in our community and the State of New York need to know how many times we enforce mental health laws instead of criminal justice laws. They need to know, we have no good options."
The Greenburger Center commends Chief Phelan for his efforts and looks forward to working with him and the NY State Association of Chiefs of Police to seek preventative treatment for those with mental illness and training for police officers.
Be well,