Mental Health Care on the Campaign Trail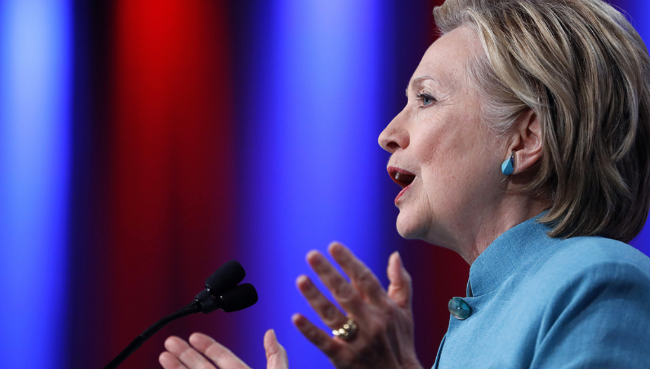 Dear Members and Friends,
No candidate for president or president since John Kennedy, has identified mental health care as a major public policy issue or proposed comprehensive reforms. This week Hilary Clinton laid out her plan to reform the country's failed mental health system. In her speech, she cited some grim statistics:
Nearly a fifth of all adults in the United States, more than 40 million people, are coping with a mental health problem.
Close to 14 million people live with a serious mental illness such as schizophrenia or bipolar disorder.
Many of these individuals have additional complicating life circumstances, such as drug or alcohol addiction, homelessness, or involvement with the criminal justice system.
Veterans are in acute need of mental health care, with close to 20% of those returning from the Iraq and Afghanistan wars experiencing post-traumatic stress or depression.
An estimated 17 million children in the United States experience mental health problems, as do one in four college students.
Clinton said: "Americans with mental health conditions and their families need our support. The economic impact of mental illness is enormous –at nearly $200 billion per year nationwide in lost earnings —and the human cost is worse."
Early diagnosis and intervention, including launching a national initiative for suicide prevention.
Integration of the nation's mental and physical health care systems so that health care delivery focuses on the "whole person," and significantly enhance community-based treatment
Improved criminal justice outcomes by training law enforcement officers in crisis intervention, and prioritizing treatment over jail for non-violent, low-level offenders.
Enforcement of mental health parity to the full extent of the law.
Improved access to housing and job opportunities.
Investment in brain and behavioral research and developing safe and effective treatments.
Reforms to Medicaid and Medicare to provide for more integrated coverage.
The Greenburger Center supports these proposed measures. After 50 years, it's time to reform the country's failed mental health policies. Those suffering with mental illness and their families deserve treatment instead of isolation, homelessness or incarceration, and law enforcement can no longer be used as the default option for a failed community-based mental health care system.
Be well,